This year, I'm taking a new approach to my year-end reflection and goal setting.  
Normally, my New Year's resolutions look just like anyone elses.  I resolve to lose weight, to eat healthier, to stop saying "yes" to things I don't want to do... but ultimately, I fall back into my normal routine by February.  
There's something to be said about recognizing where one's life could use improvement, but there's a huge difference between setting a goal and achieving it. This year, I'm actually going to achieve my resolutions.
When becoming a personal trainer (and many other careers, I'm sure), you learn all about SMART goals.  SMART is an acronym for
Specific
Measurable
Achievable
Realistic
Timely
which definitely does not describe any of my aforementioned resolutions. In order to have a shot at accomplishing a goal, it needs to be specific (how much weight will you lose?), measurable (will you be going by the scale, clothing size, measurements, body fat percentage?), achievable (unfortunately you can't lose 30 pounds by next week), realistic (do you actually have 30 pounds to lose, or is that a bit overdramatic?), and timely (when will you lose this weight by?).  A resolution like "I will eat healthier" isn't specific enough to provide guidelines by which you will get it done. 
That's why this year, I am not making resolutions for 2018 as a whole.  I am making long-term goals for the year and resolutions for each individual month for my personal life, fitness and business.
As each month rolls by, I will have a specific, measurable, achievable and realistic goal to accomplish before it is through.  By making bite sized resolutions, I'll know exactly what to focus on in order to achieve my long-term goals for 2018 and have a structured road map to follow to get there.
Here are my 2018 fitness goals and resolutions.
MY 2018 LONG-TERM FITNESS GOALS:
Run a marathon.
Complete a duathlon.
Complete a triathlon.
Complete a 5K in under 27 minutes.
Complete Robin Arzon's #3for31 December challenge
MY 2018 MONTHLY RESOLUTIONS:
JANUARY: Add one longer (6-10 miles) run into weekly training schedule while still focusing on pace during shorter runs.
FEBRUARY: Make weekly long runs longer (11-15 miles).
MARCH: Add weekly bike rides (8-12 miles) into training schedule. 
APRIL: Complete duathlon. Add longest (16-20 miles) run into weekly training schedule. Final week, begin to taper.
MAY: Continue to taper. Run marathon. Begin swimming 500m (20 laps) once a week.
JUNE: Swim 500m (20 laps) twice a week. Add short (3-5 miles) runs back into training schedule twice a week.
JULY: Swim 500m (20 laps) three times a week. Continue short (3-5 miles) runs twice a week. Add bike rides (8-12 miles) to training schedule once a week. Begin to taper.
AUGUST: Complete triathlon. 
SEPTEMBER: Add short (3-5 miles) runs into training schedule twice a week. Aim for sub-9 minute miles.
OCTOBER: Shorten runs (1-2 miles) and focus on pace. Aim for 8.5 minute miles.
NOVEMBER: Complete 5K.
DECEMBER: Run 3 miles a day for 31 days.
I have repeated this process for personal and business goals, too.
By having things to focus on each month, the big tasks don't feel so daunting.  I'm easily overwhelmed by large tasks, and I'm much more likely to quit if I feel that I've somehow failed.
I'm challenging you to make long-term and monthly resolutions for 2018. Send me your goals for each month and let's stay on track together!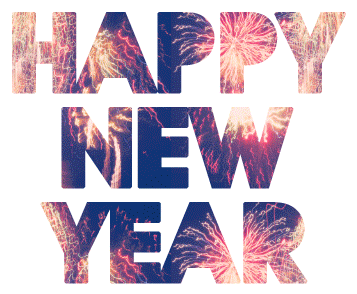 Please reload