Nothing makes me want to curl up on the couch with some tea and a new Netflix show quite like darkness and sub-freezing temperatures.  Whether it's leaving my warm bed in the morning, venturing out to my icebox car in the afternoon or heading out in the total darkness that is now the six o'clock hour, nothing comes easily this time of year.  
So when it's a struggle just to get to work on time, how can one be expected to gather enough strength to work out, too?
These are my top 25 ways to get motivated to break a sweat when it feels like life is begging you to stay inside and cuddle, because no one ever got the body they wanted from hot cocoa and warm blankets.
1. Harness the power of social media.
Nothing motivates us like seeing other people kick ass.  If you're lacking motivation to get your sweat on, open Instagram for 15 minutes and you'll see dozens of #fitchicks with zero excuses. If they can do it, so can you.
2. Find a role model.
Some of you may know that I am a huge fan of Robin Arzon: ultra marathoner, best-selling author, cycling instructor and trainer extraordinaire. Whenever I need a little help getting off the couch, all it takes is one glance at her most recent post/video/tweet to get me going.  Find someone that inspires you to be better.  
3. Think back to when you skipped.
We have all given into the temptation of staying cozy on a cold day, but those decisions come with consequences.  Think back to how awesome it felt to crush your last workout, then think back to how crappy you felt after not working out for a few days.  Would you rather set yourself up for feeling awesome, or for a downward spiral that ends in bloating and major regrets?
4. Set a winter goal for yourself.
Do you have 5 pounds to lose? A pair or pants you want to fit into? A personal record you'd like to shatter?  Whatever you want to accomplish, set it in stone and make it happen before spring.  Write it down, plaster it all over your bathroom/office/bedroom and don't let anything stand in your way.
5. Make it a date.
You might not show up to a workout alone, but you're much more likely to show up if you've got a friend waiting for you!  Grab a friend and make workout dates so that you've got some accountability.  Working out with friends is much more fun and it usually makes you work that much harder.
6 . Start a friendly competition.
Do you know why office-wide Biggest Loser weight-loss contests are so successful?  Because everyone likes to win.  Set up a friendly competition amongst your friends, family or co-workers and watch how easily you find the motivation to move!  Contests don't have to be weight related - you can compete to see who runs 100 miles first or who gets the most calories burned each month.
7. Sign up for a spring event.
Nothing motivates like a deadline.  Spring is the perfect time to try a marathon, half marathon, duathlon, triathlon or obstacle race, so pick one, sign up, and remind yourself that you've got something to train for! 
8. Decide on a reward.
Maybe you need a new pair of running shoes, a new fitness tracker, or a New Year's Eve dress for the party you're going to.  Set a realistic goal (like 4 workouts a week for 4 weeks straight) and make the splurge your reward!
9. Make a new playlist.
Working out to the same music can get boring, so spend an afternoon searching Spotify and curate a brand new playlist. The caveat: don't listen to it unless you're working out. 
10. Try something new.
Winter is when boutique fitness studios thrive.  Try that new barre, cycling, pilates or yoga class your friends keep raving about and, if you like it, make it a regular part of your routine. Spicing it up keeps the winter scaries away.
11. Put it in your calendar.
I'm a lot like Ron Burgundy with the teleprompter - if it's in my calendar, I'm going to do it.  By scheduling your workouts, you're much more likely to do them, and knowing exactly when your workout will be gives you plenty of time to mentally prepare.
12. Make it short and sweet.
If you're really feeling unmotivated, get up and work out for 10 minutes.  Chances are, after 10 minutes you'll be feeling good and will choose to continue, but if not, at least you tried, and 10 minutes is better than nothing! 
13. Clean up your eating habits.
Eating garbage makes you feel like garbage, but eating whole, healthy foods does something amazing to your body and your mind. Start eating clean and you'll be feeling much better in no time.
14. Go for a run.
Running in the cold can be daunting, but it's one of the most invigorating things you can do.  Make your goal something small, like twice around the block, and then see how you feel after.  You might just peel that second sweatshirt off and keep going!
15. Try a Podcast.
When my husband switched out his workout playlist for a Podcast, I thought he was crazy... until I tried it myself.  Find a Podcast by someone you like or about a topic you're passionate about, and the time will fly by. I like to listen to Podcasts about running while I run - it's the most motivational experience! 
16. Challenge yourself.
When it's cold and we drag our feet about working out, we tend to go easy on ourselves and make our workouts less demanding.  To break the cycle, try something difficult.  Throw in new tabata drills, add some extra weight to that barbell or do an extra 10 burpees - you'll thank yourself after.
17. Look backwards (and forwards.)
I love this game - If you had started to work out consistently three months ago, you'd probably love the way you look and feel right now.  Think back to three months ago - it wasn't really all that long ago, was it?  Now, think of where you'll be three months from now.  Don't you want to look and feel better by then?  Three months is not that far away, so whenever you feel like throwing in the towel on your workout, think of how you want to feel in 90 days.
18. Make a to-do list.
You could vacuum the floors, go grocery shopping, call Aunt Susan, replace those lightbulbs, wash the dishes, e-mail your boss, get the oil changed in your car... or you could put all that off for an hour and work out. If you're going to procrastinate, procrastinate positively! 
19. Schedule your day around it.
If you've got some errands to run or people to meet, schedule your workout for right before or right after when you'll already be out or need to leave anyway. 
20. Tell someone.
Nothing makes me feel more like a potato than telling my husband that I'm going to the gym and then staying home and eating Twizzlers instead.  Sometimes just the act of telling someone you're going to do something makes it easier to stomach.
21. Use positive self-talk.
When that alarm goes off at 4:30 AM, you might need to roll over and say "you got this, girl! You're going to get up, put those leggings on, hop in the car and crush this workout because you're a badass!" Repeat as necessary.
22. Stay warm.
If the cold is your problem (and how could it not be?), try hot yoga or a warm studio class.  Your bed might be warm and comforting, but I guarantee you that the SoulCycle room gets warmer and will leave you feeling much more accomplished.
23. Get cute winter gear.
Winter workouts have their own fashion line, and some of it is pretty damn cute! Get yourself a few pieces of functional training gear and you'll be more inclined to get up, get dressed and get out there.
24. Think of all the winter indulgences.
Yes, winter sucks, but with great suckiness comes great reward by way of pies, cookies, desserts and drinks. You'll feel so much less guilty tasting Grandma's pumpkin pie if you get your workout in!
25. Just start.
Sometimes, the magic is in the movement.  We all have to do things we don't want to do from time to time, and unfortunately, working out is no different.  The best way to motivate yourself to work out is to get up, get dressed and get moving.  No one has ever regretted a workout.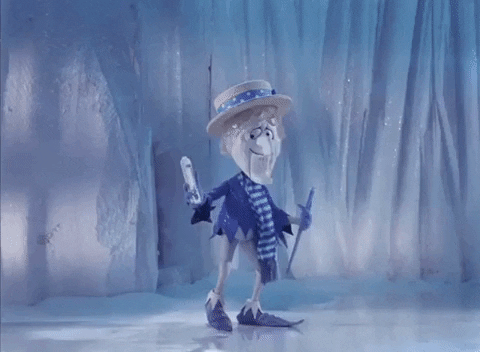 Please reload